So you finally have a girlfriend. So what now? What can you do in order to become a good boyfriend? It is not enough to successfully seduce the girl. You also have to learn how to keep them by your side. Do you have what it takes to keep your lover? Having the good practices and traits of a good boyfriend could increase your chance of making your loving relationship last. Make your lover happy with her choice. That choice is you!
When you possess the qualities of a good boyfriend, she will be mesmerized by your presence. She will want to spend more quality time with you. It will encourage her to reciprocate. As a result, your loving relationship with your girlfriend will get stronger and stronger. The chemistry between the two of you will become more evident. Here are the ways that you can become a good boyfriend: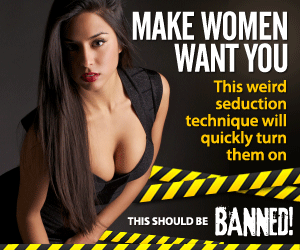 Be there for your girlfriend
Where are you when she needs you the most? There is this unwritten contract between the two lovers that they should be with each other through the joy and the pain. It takes a lot of commitment to stay with your girlfriend in the times of need. In addition to that, you should be ready to support her in her times of struggle or when she is pursuing an endeavor. Be present when she needs someone to cheer her up because that is what boyfriends are for.
Remember important dates
Did you remember her birthday? How about your anniversary? Your ability to remember the important dates in a relationship can make or break you. She will reward you if you manage to recall the special events that took place in her life. In contrast to that, she will give you the cold treatment if you are not able to do so. Remembering important dates shows how valuable she is to you.
Seduce your lover
Women like sex too. Although most of the time they are not so open in their expression of their desires, you know that it is there somewhere inside her. Excite her senses with your sensual touch and flirty looks. Arouse her senses and ignite her imagination. Lead her into a world of fantasy that is made only for you and her. Encourage her to unleash her inner nympho that has lain dormant all this time. You are bound to have some pleasurable experience if you managed to do so.
Communicate with your girlfriend
Have you heard of the saying, "communication is the key to understanding"? This is true. However, a lot of couples have overlooked the wisdom behind these words. If you want to connect with your girlfriend in a more intimate way, then you should find some time to talk with her. Find out her wants, needs and desires. Listen as much as you talk. Remember that communication is a two way street after all.
Get to know her friends
Women utilize support systems in order to complete a task or to have fun. The more the merrier. You can use this tendency to your advantage. Befriending her clique confirms her choice in taking a chance on you. Your value in her eyes will rise dramatically because of this.
Pamper your girlfriend
Every one of us wants to be the center of the attention of others especially if the person is your lover. Give your girlfriend your undivided attention in your opportune moment. Make her feel special and wanted. However, it is important to remember not to do so much pampering. This is because it will spoil your girl and it will make you look so needy in her eyes. Needless to say, you have to balance things up into your favor. Find some time to give her some treats or give her a sensual massage that she is sure to enjoy. This will make you remarkable in her point of view.
Take her on a date
Hangout with your girlfriend even though you already have her in a relationship. It is advantageous to continually go out with your lover in order to have more quality time for bonding. Go ahead and ask her for a date. You did it before when both of you were strangers. It would be much easier now that both of you are now lovers. It is important to keep the ball rolling in the relationship by sharing your hobbies and passions with your girlfriend.
Give her gifts
A gift is a token of affection for your special someone. Giving your girlfriend a present during her birthdays and holidays is an expression of your love and devotion to her. If you want to keep your girl, then you let her know that she is special to you by purchasing her a present.
Try some new things with her
You can have an adventure with your lover in order to avoid being boring. Take her by the hand and lead her outside of the comfort zone. Mundane person, things and events tend to be forgotten or to be put aside in the background. Extraordinary things are bound to be remembered so I encourage you to try something new with your girlfriend. Make the romantic moments remarkable.
Take charge of the situation
Women are attracted to alpha males. Similarly, they are turned off by wimpy guys. Be assertive in the relationship. Be decisive with your decisions. You have to know what you want and how to get it. That is the hallmark sign of an alpha male. Although women are experiencing some sense of empowerment in the last decades, one can't deny that the ladies are still looking for alpha males that can sweep them off their feet.
Learning how to seduce women may not be enough. You also need to learn how to be a good boyfriend. It is important that you do the things that please her without compromising your dignity or identity. Manifest your good qualities so that she will feel good about her choice which is to take a chance on you.
In your heart and mind, you are convinced that your current girlfriend is pleasing and attractive. Would it be great to keep her for as long as you want? Make her stay with you for the night or for a lifetime. This depends on you. You can do this by being a good boyfriend.