Are you having second thoughts when talking to women? The fear of rejection is sinking in and you are too afraid to make your move. Your knees are shaking and your heart is pounding so hard. This is what you call an approach anxiety. You want to talk to women but you don't know where to start. Knowing how to communicate with women is a must if you want to attract and seduce women. Situations like this make you realize that you need some help and you need it fast. The raging hormone is unbearable and your need for companionship cannot wait any longer.
It does not feel good to be alone. We need some companionship in order to make us feel better. In addition to that, you can get things done faster when you have partners in your endeavors. Speaking of partners, you want a special kind of partner. You are looking for a gorgeous confidant whom you can trust with your naughtiest secrets. Someone who can make your deepest sensual fantasies come to life. How can you convince a woman to play that role if you don't know how to talk to women? Well, you still can! However, that is beyond the scope of this humble presentation. What I am going to share with you are some dating tips that can help you talk to women with ease. Here are the ways to approach and communicate with women: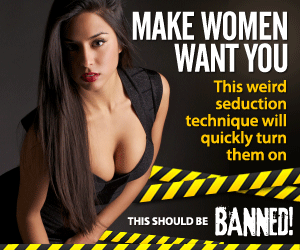 Make a good eye contact
In other cultures, eye contact could mean disrespect and invasion of personal space. In contrast, the westerners consider a good eye contact as a sign of respect and trustworthiness. When you look someone in the eye, you are implying that you recognize the other person as your equal and you respect them. However, I would like to remind you not to overdo it because intense eye grip could be misinterpreted as an offense. Just do it in a casual way.
Look presentable
It does not matter if you have an average look as long as you know how to look presentable. Don't drive the women away with that unbearable smell or with that messy look. I encourage you to be the best version of yourself. Let the ladies appreciate the way you carry yourself. It is a common fact that you should be able to take care of yourself before you can take care of other people. So let the ladies know what you can offer in a relationship.
Be aware of your mannerisms
Most of us are not aware of the unconscious movements of our body. It has been scientifically proven and verified that our mannerisms can tell a lot about us. Some people may lie about their dispositions in life but their gestures betray them. With this in mind, we should also have our mindset in check. Observe yourself using a mirror or camera. Have you noticed anything unusual or remarkable? If you notice something strange, then correct your mindset that is behind those unconscious movements. It will be easy to train yourself not to exhibit the unwanted mannerisms afterwards.
Practice talking privately
Constant correct practice makes perfect. Talking to women is a perishable skill. It is like a sword. You need to sharpen it constantly in order to prevent it from getting dull. Find some time to practice talking. An effective way to do this is to read a book aloud. This will help you attain mastery over your vocal cords. In addition to that, you can also take the time to talk with your family members and strangers. Women are human beings after all. So conversing with other people can help you prepare for the romantic encounter.
Overcome your fear of rejection
Approach anxiety is the manifestation of the fear of rejection. Be aware of your inadequacies and learn how to remedy them. Admit to your faults and don't try to cover it up. You will intensify your uneasiness if you choose to do so. Make some effort to develop yourself so that your communication skills will have a chance to improve. Part of attracting and seducing women is learning how to handle rejection. Even the master pickup artists experience the fear of rejection. However, it is at manageable levels. As you can see, a small chance of rejection is still present. What I am saying is, you should not let the fear of rejection take over your life and if you happen to face rejection then don't be dishearten by it. Just dust yourself off and proceed with grace.
Organize your thoughts
If you want to attract and seduce a woman, don't turn her off with a stutter or an intangible phrase. Put yourself together and organize your thoughts before you start the interaction. It is like building a house. You laid out the plans first before starting the construction. The same principle is also applied to dating.
Use indirect openers
When starting a conversation with a girl, you can employ some reliable openers that can make your intrusion welcomed. There are two types of openers. The direct opener and the indirect opener. Direct opener involves an overt sexual proposition that will often times offend the girls. Although women like sex too, ladies with dignity don't want to be treated like a piece of meat. They want us to present it in a more tasteful way. This is the reason why we often use indirect openers. The ladies already have an idea what we are up to. Fortunately, they will be made aware of the other wonderful things that we can offer in the relationship aside from cold hard sex.
Talk about the familiar topics
Have you experienced running out of words to say? Have you noticed the awkward silence that follow suit? One way you can prevent this from happening is by talking about the things that tickles your interest. If you do this, words will just come out like a running river. So spontaneous and life giving. This will make you look fluent to the girl's eyes.
Keep the conversations light
Deep conversations are reserved for the people that you trust. There are things that we like to keep to ourselves and to the people that we know who can understand. Now imagine talking about sensitive things with a stranger. It feels awkward, isn't it? It is important to know your standing in the woman's life before you can get anywhere with her. Keep the conversations light and casual. Let there be no pressure in order to make the environment more conducive to flirting and seduction.
Don't use the interview method when talking to women
Do the girls a favor. Don't use the usual and boring interview method when talking to women. It is boring and uncreative. You know what happens to insignificant person, things and events? They fade away in the background. You don't want that to happen to you. Make a good impression to the girl and stand out from the crowd of suitors. You can intentionally misinterpret what she said. This will give you an opening for your sense of humor to come in. See how I integrate the dating concepts into one holistic approach? This will result to a burst of laughter if you can do this correctly. As a result, you will become the apple of her eye.
The dating advice mentioned earlier can help you talk to women with ease. Constantly implement these methods until it feels natural on your part. Remember that talking to women is a lifestyle and not just a one-time event. You not only talk to women when you want something. Learn how to give and take. Make the relationship reciprocal so that both parties can enjoy the interaction. Learning how to approach women is just one of the weapons in your arsenal when it comes to attracting and seducing women.