Acceptance of the terms of service is implied upon your usage of the service provided by Seduce Women Guide.com. So we encourage you to read the terms of service before continuing. You may choose to proceed if you agree to these terms.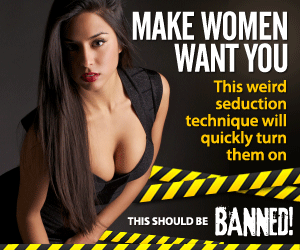 Acceptance of the Terms of Service.

As a precondition and requirement to use the dating guides available via www.SeducewomenGuide.com, you, for yourself and for the company or other person(s), if any, you represent ("subscriber" or "subscribers", as applicable), hereby accept and agree to be legally bound by the Acceptable Use Policy ("AUP") and these terms of Service. These terms and acceptable use policy are effective immediately between the subscriber and SeduceWomenGuide.com and its respective subsidiaries and affiliates. Each subscriber is subject to these terms and acceptable use policy, and by using the services of SeduceWomenGuide.com. Subscriber agree to be legally bound by and subject to all terms and conditions contained in the acceptable use policy and these terms, including the usage policies and other policies herein. To the extent not inconsistent therewith, these terms and acceptable use policy are also incorporated into the individual service agreement, if any, of each subscriber.
Subscriber represents and warrants that, if an individual, subscriber is at least 18 years old and otherwise legally competent in all respects to, or, if an entity, subscriber is a corporation, limited liability company, partnership, or other legal entity duly formed and in good standing, as applicable, and possesses all legal authority and power to accept and be bound by these terms. Furthermore, subscriber represents and warrants all information provided by subscriber to SeduceWomenGuide.com has been and is complete, accurate and current and that subscriber shall continue to provide complete, accurate and current information to SeduceWomenGuide.com in connection with all registration to the dating tips email newsletter. Although the recipients of the dating guide service are expected to be 18 years of age and otherwise legally competent to accept and be legally bound to these term, a parent or legal guardian or a minor may obtain an account on the minor's behalf, and by doing so, consents to such minor's use of the services. Subscribing parents and legal guardians each for herself or himself, as applicable, accept and agree to be legally bound to these terms, and assume full responsibility and liability associated with any failure of compliance with the terms in connection with said minor's use of any of the services.
Seduce Women Guide.com intends to provide the best dating guides to each of its subscribers. SeduceWomenGuide.com is also dedicated to staying updated of the new and available seduction techniques that will better serve our subscribers who are looking for a good girlfriend. However, due to changing technologies, changing laws and the individual and collective needs of our subscribers, SeduceWomenGuide.com reserves the right, in its sole discretion, to change, modify, add or remove all or any part of these terms at any time with or without any prior notice.
Subscribers may view the most current version of these terms at Casanova@SeduceWomenGuide.com. Any use of the services by subscriber, after changes, modifications, additions or deletions to these terms are posted on the Seduce Women Guide.com website, shall constitute subscriber's acceptance of all such changes additions, modifications or deletions. If a subscriber does not agree to any such alterations to these terms, the subscriber's sole and exclusive remedy is to cancel the subscriber's account according to what was agreed.
Notwithstanding the right of SeduceWomenGuide.com to alter these terms without prior notice, Seduce Women Guide.com may, within its sole discretion and as a courtesy to all affected subscribers, may make an effort to provide subscribers with 7 days advanced notice of any alteration of these terms if it appears to Seduce Women Guide.com, in its sole discretion, that said alteration may materially and adversely impact said subscriber's use of the services.
Cancellation Policy

Seduce Women Guide.com may terminate this agreement, without penalty, if proper evidence exists that a subscriber was exceptionally rude or vulgar in communications with our associates. If the dating guide services are prohibited by applicable law, or become impractical or unfeasible for any technical, terms of service or regulatory reason, by giving user as much prior notice as reasonably practicable; or immediately, if Seduce Women Guide.com determines that user's use of the services, the web site or the user content violates any Seduce Women Guide.com term of service, including the acceptable use policy or privacy policy, If SeduceWomenGuide.com cancels this agreement prior to the end of the term for your breach of this agreement and related agreements, including the acceptable use policy or privacy policy.
Upon termination of this agreement for any cause or reason whatsoever, neither party shall have any further rights or obligations under this agreement, except as expressly set forth herein. The parties shall each remain liable to the other for any indebtedness or other liability therefore arising under this agreement. Termination of this agreement and not be in lieu of, any other terms of service or equitable rights or remedies to which
SeduceWomenGuide.com may be entitled to.
Proprietary Rights.

These terms do not give subscriber any rights in Seduce Women Guide.com intellectual property or technology. Seduce Women Guide and related trademarks and logos are the exclusive property of SeduceWomenGuide.com. SeduceWomenGuide.com and subscriber agree that they will not, directly or indirectly, reverse engineer or decompile object code or execution code, not otherwise seek to obtain the source or trade secrets of the other party. Notwithstanding the foregoing, nothing herein shall bar SeduceWomenGuide.com from using any knowledge, information or skills that are generally known or that can be learned or otherwise acquired in the normal course of business.
Privacy Policy.

Commitment. The SeduceWomenGuide.com commitment to our subscribers' privacy is set forth in this section. Except as required by law or as otherwise provided therein, Seduce Women Guide.com will take commercially reasonable steps to ensure your right to privacy. SeduceWomenGuide.com is committed to developing long lasting relationships that are built on trust and will never intentionally violate that trust.
Confidentiality. With the exception of trusted business affiliates and/or associates who work on behalf of or in connection with Seduce Women Guide.com, subject to specific confidentiality agreements, Seduce Women Guide.com will not provide or sell to any third party your personal information and will keep all subscriber information confidential, subject to the following:

Upon signing up to the dating tip email newsletter. Your name and email address are collected so that you will be able to receive your dating guides via your email address.
Seduce Women Guide.com will respond to subpoenas, court orders, or other legal process, and will utilize subscriber's information as necessary to establish or exercise Seduce Women Guide.com's legal rights or defend against legal claims. Seduce Women Guide.com will charge the person or entity for submitting a civil subpoena for costs associated with subpoena compliance.
Seduce Women Guide.com will share information to investigate, prevent, or take action regarding illegal activities, suspected fraud, situations involving potential threats to the physical safety of any person, violations or suspected violations of these terms, or as otherwise required by law.
When we are threatened with suit by a third party, or any other legal action brought to our attention involving us based on the anonymity of the domain, we may seek assurance form you the subscriber concerning your promise to indemnify us and written notice that you have contacted the plaintiff or representative for the complainant and made your contact information available to them. Failure to provide those assurances may be considered by us to be a breach of our agreement and may result in deactivation of your account.
Cookie Policy Statement

General purposes. Seduce Women Guide.com understands that many of its subscribers are concerned about the "cookies", which are electronic collections of information stored on the local computer of a person using the world wide web and which are used chiefly by websites to keep track of visitors and registered users and to relate one computer transaction to a later one. Seduce Women Guide.com provides this cookie policy statement to let you, the subscriber, know that Seduce Women Guide.com is not using this technology. We don't see the need of acquiring the cookie tracking technology in the delivery of our dating guide services.

Prohibited Uses.
Breach of terms and account termination. The main goal of Seduce Women Guide.com is help men to attract beautiful women and to help him to find a good girlfriend. If the subscriber will use Seduce Women Guide.com website in unethical practices constitutes a material breach of these terms and will subject subscriber's subscription to immediate termination without any notice.
Spamming. The term spamming is not limited to, the sending of unsolicited bulk and/or commercial messages over the internet. Seduce Women Guide.com does not like spam and we expect that our subscribers will do the same. Whenever we send our subscribers the dating guide email newsletter, we ensure that our email message contain an automated opt out. We don't want to overload your inbox with unsolicited emails. For your comfort and convenience, we will send the dating tip email newsletter on a weekly basis.
Prohibited Offerings. No subscribers may utilize the services to provide, sell or offer to sell the following: controlled substance; illegal drugs and drug contraband; weapons; pirated material; instructions on making assembling or obtaining illegal goods or weapons to attack others; information used to violate the copyrights of, violate the trademark of or to destroy others' intellectual property or information; information used to illegally harm any people or animals; pornography; escort services or other content deemed adult related.
Profanity. Profanity or profane subject matter in the site content and in the domain name is prohibited.
Private information and images. Subscribers may not post or disclose any personal or private information about or images of children or any third party without the consent of said party (or a parent's consent in the case of a minor).
Misrepresentation of transmission information. Forging, misrepresenting, omitting, or deleting message headers, return mailing information and/or internet protocol addresses to conceal or misidentify the origin of a message is prohibited.
Viruses and other destructive activities. Use of the services for creating or sending internet viruses, worms or Trojan horses, or for pinging, flooding or engaging in denial of service attacks is prohibited.
Hacking. "Hacking" and related activities are prohibited. Hacking includes, but is not limited to, the following activities: illegally or without authorization, accessing computers, accounts or networks, penetrating or attempting to penetrate security measures, port scans, stealth scans and other activities designed to assist in hacking.
Obscene, defamatory, abusive or threatening language. Use of the services to store, post, transmit, display or otherwise make available obscene, defamatory, harassing, abusive or threatening language is prohibited.

Disclaimer.
Seduce Women Guide.com aims to present the effective dating guide that can help you to attract and seduce women that you desire. Although these dating tips are reliable, you still have to practice in flirting with beautiful women so that she will agree to become your girlfriend.  According to John Locke, you can learn by doing. This means that you will not become a champion cyclist just by reading books about bicycles. This is in parallel to approaching women; reading dating guides will not turn you into a master pick up artist (PUA) overnight. It takes some dedication, practice and the will to find a girlfriend. These pick up artists also went through the same frustrations about women like you do but they did not give up on finding an effective method in attracting and seducing the women they like. Due to the limitation of the medium used, you don't expect Seduce Women Guide.com to cover all the dating tips that could help you to pick women up. You still have to continue you research on how to attract and seduce women that you desire. Seduce Women Guide.com is merely introducing you to these valuable dating concepts that can help you to improve your chances in getting a girlfriend of your dreams. The dating tips that you will acquire in this Seduce Women Guide.com will serve as your guide for your journey towards self-improvement.
If you, for yourself or on behalf of one or more persons you are representing with respect to purely Seduce Women Guide.com services, do not agree to any of the foregoing terms, you must, for yourself and on behalf any such person(s), discontinue the registration process, discontinue your use of the dating tips email newsletter services, and, if you have already opt in to the email newsletter, you can opt out the email newsletter service. Beginning now, and continuation by you in using the services constitutes for you and those represented by you an express affirmation and commitment to be (or to continue to be, applicable) legally bound by and to comply with all these terms.